Structure and Culture, they are the hard core and soft exterior of an organization. One cannot function without the other. One cannot mean anything without the other.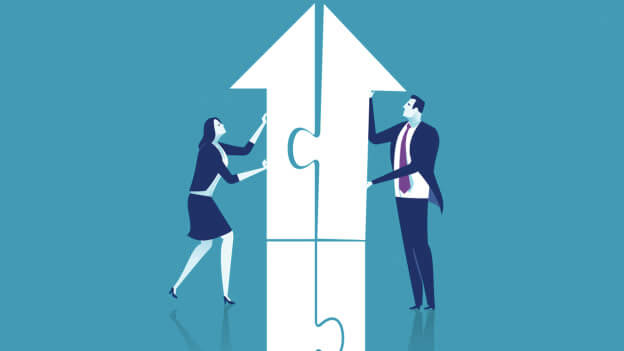 I am a civil engineer. I believe in structural strength. I know that when an edifice is drawing strength from its core structural framework, it lasts…
I know that when an organization derives strength from its structural framework, it lasts.
The organogram to me looks like a colourful tangram. Its myriad shapes are its functions. Its diverse hues are its competencies. Its ability to form oh so many collective arrangements are a mark of its cultural agility and multifaceted tenacity.
The tangram can be a swan as easily as it can be a tiger.
The organization's culture – when comprised of a framework of connected, interdependent yet independent capabilities – can spell strength, can face all adversities, and overcome every challenge thrown at it. An organogram can be a crouching tiger or a dancing swan.
Structure and Culture, they are the hard core and soft exterior of an organization. One cannot function without the other. One cannot mean anything without the other.
As a civil and environmental engineer, I learnt that environments are created by structures. A sewage treatment plant dares to clean up a city only when it has in it a set of sound, well-structured units, each designed to filter, settle, stir, aerate or digest what would otherwise be termed pollutants.
These structures need nurturing. They need constant maintenance. Their bacteria need to be fed and reared and coaxed and cajoled to sustain on waste and do their magic. These structures need planning and re-planning because the influents are constantly changing.
When organograms are created, they are not for hierarchy and authority. They are for collaboration and collective performance guided by a framework of responsibility, accountability, achievement, consultation, and information that seamlessly flow through its matrix of dotted, dashed, and solid lines that connect boxes, people, places and processes.
Just like a structural engineer glances at a reinforcement drawing and gauges the tensile and compression strengths of the building, an HRM professional can scan the organization structure to arrive at the organization's cultural ethos in terms of its response to internal and external imperatives.
When I see a structure with a host of heads reporting to a CEO, I see that CEO burdened with operational responsibilities keeping her away from strategic pursuits.
When I see a structure with so many levels, I can hear the buzz of confusion that comes from role overlaps and reporting rivalries.
When I see a structure that has too many minds reporting to the R&D head, I feel the frustration of innovation being lost in the lanes of clashing priorities.
When I see sales and marketing distanced from production by functional barriers, I don't need to be a fly on the wall to watch the drama of clashing priorities in stormy meetings where the customer is forgotten.
When I see a reporting relationship that promotes a dichotomy between design and production, or marketing and sales or supply chain and production, I can clearly see the customer's mounting angst and his temptation to defect to competition.
When I see a mass of dotted and dashed lines converging at the top, I can see the EA pulling his hair out over unscheduled meetings and calls at unearthly hours. When I see lines criss crossing to meet their functional and positional destinations, I can see the sparks fly and career paths clash at the intersections only to hit a glass ceiling.
When I see some isolated departments sitting snugly in oblivion, I can view the fog that surrounds many an ivory tower. When I see the structure of an organization unchanged and untouched for eons, I know that time has stood still and allowed for dust to gather over customer relationships and stakeholder connects.
When I see ridiculously flat structures, I see camaraderie that could soon translate to inaction. When I see formidably deep structures, I see attrition of the clueless lower rungs causing mid-levels to live in perpetual stress.
When I see structures that create multiple touch points with customer, I see happy customer and happy employees. When I see structures that connect remote geographies and diverse functions, I see innovation sprout out of collaboration.
When I see behaviours, attitudes and personalities converge to form a unique cultural identity, I clearly see the structure that has nurtured capabilities and careers in its nest of lines and boxes.
When I hear harmony in beliefs, values, opinions, and thoughts, I know a diligent 'organogramer' has composed the notes and tunes for cultural synchrony.
When a product brand culture, emotionally and functionally connects to every customer, the structure that makes it happen, begs to be noticed. When a service brand culture resonates with its clients' pains and challenges, the organogram which reached out with empathy, deserves to be appreciated.
When I see the pandemic wreaking havoc and breaking the weak links of team and project structures, I see an organogram that lacked clarity in reporting and supporting relationships which jumped ship the moment they needed to migrate from 4-walls to multiple homes and myriad screens; On the other hand, when I see a culture seamlessly adapt technology for running its show, I see an organogram that nurtured role clarity and team bonding that can sustain in concrete and virtual environments.
When I see organization structure, I do not see mere boxes, lines and reporting relationships. I see people, teams, collaboration, connection and supporting relationships. I see lines that are conduits for free flow of information and rays that are beacons of mentoring. I see boxes that are centres of knowledge, excellence, learning and empathy. I see a pyramid that changes its height and width to suit every market and meet every pandemic, with courage. I see a sphere that rotates around an axis of values and revolves around a sun of fiery possibilities. I see a dynamic, throbbing, atom of positive, negative and neutral energies, that has a million possibilities.
When I see structure, I see culture. Organograming anyone?
*Views are personal…
– Sowmya Raghu Raman
Published in – peoplematters.in